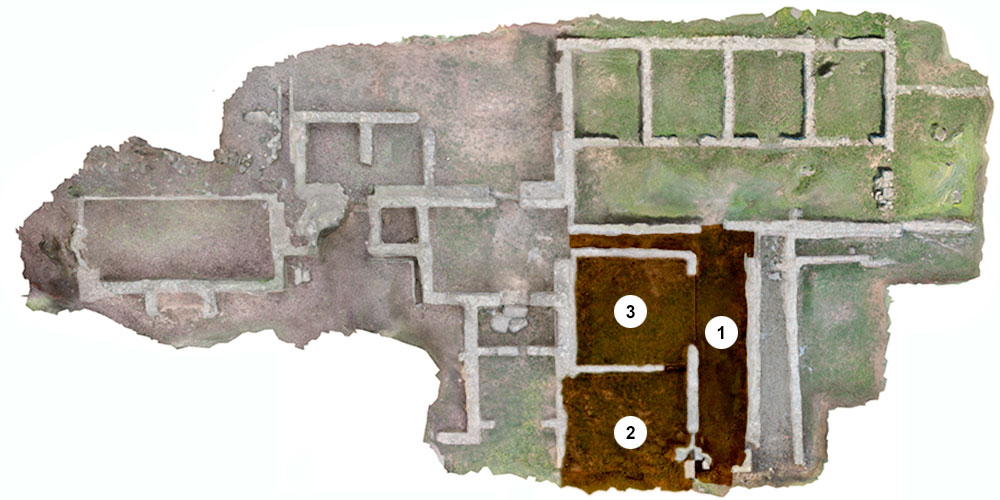 A single entrance door on the main frontage led into the fauces [1], a corridor decorated with wall paintings.
On the left were the two finest rooms in the house, also richly decorated with wall paintings and mosaics on the floor.
The oecus [2] was the room where the owner welcomed visitors and dealt with the economic business of the villa. This painstakingly decorated room was served to show off the owner's status to all visitors from outside.
The triclinium [3] was the family's private dining room. Reclining on 3 couches around a table, the family and their guests would have supper, the most important meal of the day.